Upcoming Shows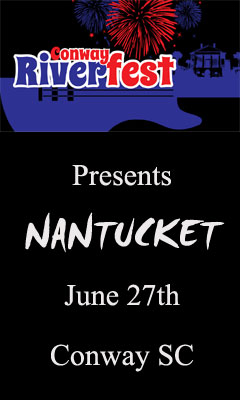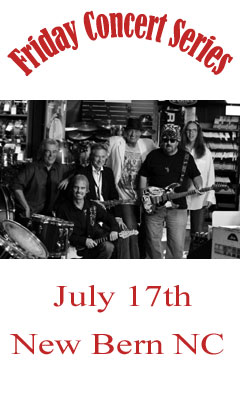 ---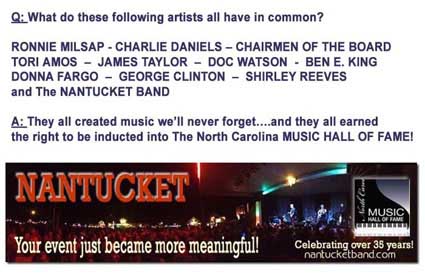 Four Decades Of Rock & Roll
North Carolina has produced many notable entertainers, but none like Nantucket. For over 40 years they have influenced and entertained generations of fans nationwide. Along the way they have amassed a list of accomplishments unequaled by any other. From chart topping hits like Heartbreaker, Quite Like You and Long Way to the Top to nationwide concert tours with bands who's names read like a who's who of rock royalty, including KISS, AC/DC, Boston, Journey and others.

From humble beginnings in eastern NC, this band of brothers rose to the top by hard work and sheer determination. Their discography has grown to feature nine releases and they still retain their reputation as one of the most entertaining bands of all time.

In acknowledgment of their never ending dedication to their craft, in 2008 Nantucket was awarded a Charlotte Music Awards Lifetime Achievement Award. Their 2011 CD "You Need A Ride To Raleigh" received a nomination for a Carolina Music Award and in 2012 they received NC's highest honor and were inducted into the North Carolina Music Hall Of Fame.